Highway Pride Month Spotlight: Stone Road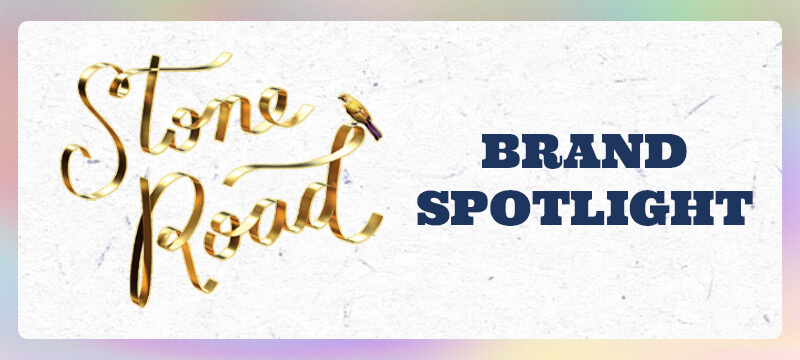 Pride Month is a time for celebration, love, and acceptance, and what better way to honor the spirit of inclusivity than by supporting queer-led businesses that embody these values? Stone Road, founded in 2016 by Lex Corwin, is a trailblazing cannabis brand committed to providing accessible, affordable, and stylish cannabis products without compromising on quality. With its innovative approach to design, sustainable packaging, and dedication to social responsibility, Stone Road has made its mark in California, Oklahoma, Massachusetts, and Michigan. Highway is putting the Spotlight on Stone Road and their contributions to the cannabis community.
A Journey Down the Stone Road
At just 23 years old, Lex Corwin established Stone Road, a brand that would challenge the conventional norms of the cannabis industry. Lex's passion for cannabis and his desire to create affordable yet exceptional products led him to embark on a mission to redefine the landscape. Having gained experience in various aspects of the legal cannabis sector, Lex brought a wealth of knowledge to Stone Road.
Stone Road's commitment to sustainability is evident from their cultivation practices to their packaging. Located in Nevada City, California, their 57-acre, off-grid farm operates entirely on solar power. Dedicated to organic and sustainable cultivation methods, the farm only uses natural pest control measures and avoiding harmful sprays. By utilizing ladybugs and predator mites, they maintain plant health while preserving the farm's ecosystem. This dedication to sustainable farming ensures that Stone Road's products reflect the natural essence of the plants. Every ingredient is chosen with sustainability in mind and all packaging is made from post-consumer goods, 99% plastic-free and 100% recyclable.
Inclusivity, sustainability, and affordability are the foundation of the Stone Road brand. Queer-led and woman-operated, Stone Road is passionate about creating a brand that resonates with individuals from all walks of life. They strive to challenge stereotypes associated with cannabis consumption, embracing diversity, and fostering a sense of belonging within the community.
Affordability is one of the main drivers in Lex's vision for the Stone Road, ensuring that these products are accessible to all. By keeping prices low without compromising quality, anyone can incorporate cannabis into their daily lives without straining their wallets. With a wide range of products to cater to different tastes, consumption preferences, budgets, there is something for everyone.
What Sets Stone Road Apart
Stone Road has an unwavering commitment to quality. Each pre-roll and pre-ground kit is sourced exclusively from whole nugs only, never from shake or trim. There are never any fillers or synthetic additives, such as distillate or manufactured terpenes, in any of their products. All Stone Road pre-rolls are infused with homemade Solventless Bubble Hash and pure THCa Diamonds to provide the cleanest (and likely strongest) high.
Celebrating Pride Month with Stone Road
To celebrate Pride Month, Stone Road is offering a special "Love Out Loud" collection at Highway, featuring 3 pre-rolls infused with bubble-hash and diamonds:
Out of the Closet Kush – Single Pre-Roll

Second Date Wedding Cake – Single Pre-Roll

Super Silver Daddy – Single Pre-Roll
 Each purchase contributes to My Friends Place, an organization dedicated to supporting homeless youth by providing shelter, resources for housing, education, creative workshops, food, and clothing across California. By choosing Stone Road's Pride Month products, customers can make a meaningful impact and support a worthy cause while enjoying premium cannabis.
Embrace the celebration of love and acceptance while giving back to the community. From their inclusivity in leadership approach to their sustainable farming practices, Stone Road is a beacon of progressive values. Let's join Stone Road this Pride Month and continue to support queer-led businesses.